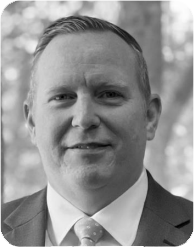 A skilled litigation attorney with extensive experience handling a wide array of cases, Ryan is focused on the details, covering all bases and finding pragmatic solutions to complex legal issues. Ryan has represented individuals and businesses in areas including real estate and title litigation, insurance coverage disputes, product liability, toxic torts, catastrophic incident litigation, commercial litigation and business disputes, as well as contractual indemnity disputes and personal injury.
Practicing before state and federal courts, as well as administrative tribunals, Ryan has helped his clients obtain notable results, including:
Successfully represented a homebuyer in a dispute against his homebuilder in AAA arbitration. Client was able to exit a multi-million purchase agreement and also recover monetary damages.
Obtained summary judgment on behalf of residential home sellers who were sued by buyer for breach of contract, fraud and violations of the Texas Deceptive Trade Practices Act.
Represented a drilling company in connection with a construction-contract dispute involving directional drilling in South Texas; litigation and injunctive proceedings resulted in a quick settlement.
Successfully represented a leading pipeline-transportation company in an arbitration dispute involving an alleged breach of contract.
Successfully represented an international energy company in connection with an alleged release of toxic materials, resulting in a favorable defense verdict after a one-month trial.
Successfully defended a multinational energy company in a five-week jury trial in federal court in which the plaintiffs sought a significant amount in damages, but were only awarded a few thousand.
Successfully defended a wrongful-death lawsuit on behalf of an oilfield-equipment manufacturer arising out of an explosion at a fracking site in South Texas. The case settled prior to trial for a fraction of the client's potential exposure.
Represented a Fortune 500 petrochemical-terminal operator in multiple personal-injury lawsuits arising from transportation accidents.
Defended an international wiring-device company in a products-liability lawsuit related to a catastrophic residential fire, resulting in a favorable settlement for the client.
Successfully represented an international oil and gas company in connection with a refinery explosion, resulting in favorable settlements of multiple personal-injury claims.
Currently, Ryan's practice focuses on real estate and title litigation, commercial litigation and business disputes.
Prior to joining Irelan McDaniel, Ryan spent more than 12 years as an associate and then partner at a Houston boutique trial firm. He earned a spot among the Thomson Reuters' Texas Rising Stars four years in a row (2016-2019) and has also been listed among Texas Monthly's Top Attorneys in Texas.
Ryan graduated from the University of Houston Law Center in 2004 and graduated cum laude from the University of Texas at Austin in 2001.
In his "off" time, Ryan devotes himself to his growing family and coaching little league baseball, as well as volunteering with the Special Olympics, Houston Food Bank and the Houston Bar Association LegalLine