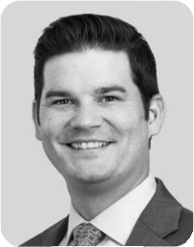 Nick believes that providing the best legal protection is understanding the client and the client's needs by listening and communicating effectively. It's something he learned right out of college while working in the South Texas oilfields selling pipeline equipment to some of the toughest customers in Texas. As an attorney, Nick uses the same skills and common sense he gained early on and applies them to his work in commercial litigation.
Nick believes that each case presents a different intellectual challenge and it may take some creativity to uncover the best possible solution for his clients. Nick enjoys the process of breaking down the law from all angles to find the answer that will bring the best outcome to his clients. 
Before joining Irelan McDaniel, Nick worked at SBSB Eastham where he managed a heavy case load in the fast-moving world of federal worker's comp claims under the Defense Base Act. He developed litigation plans and diligently advocated to limit his client's potential exposure.  Nick now focuses his practice on real estate, construction, and commercial litigation.
Born and raised in and around Houston, he is passionate about his Astros, Texans, and Rockets. When he is not attending World Series parades, he spends time in the outdoors hunting, fishing, or out for a nice round of golf.