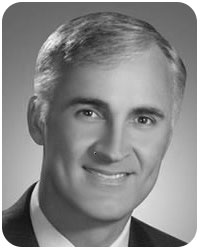 Mark Torabi is a highly experienced trial attorney that is uniquely experienced in real estate litigation. Mark possesses exceptional problem-solving and consensus building skills. He is accomplished in the development and delivery of innovative, yet easy to understand solutions to complex and multi-faceted problems. Mark is proficient at multitasking in fast-paced, collaborative work environments with demonstrable track record of success.
Licensed to practice before all Federal District and Bankruptcy Courts in Texas, Mark brings substantial first chair trial experience in both state and federal courts and more than 12 years direct experience representing and advising major mortgage servicers in diverse real estate related litigation. Mark has been published in the Texas Bar Journal, Dallas Bar Journal, and several mortgage servicing industry publications on issues related to complex collections and real estate law, and has been retained by Westlaw to draft and revise their Practical Law guides to Texas' mechanic's lien, foreclosure, and eviction law.
Mark has nearly 10 years of management and sales experience in commercial finance prior to obtaining his law degree. Mark provided exemplary leadership and vision as a Divisional Sales Manager at BankVest Capital Corporation after five years at AT&T Capital Corporation. He established a new Mid-West Division for BankVest and built monthly regional sales volume of $28.5MM; created, structured, and negotiated complex multi-tiered private label funding programs for national vendors; was recognized nationally at AT&T Capital as "Salesperson of the Month" eight times; and was honored with invitations to attend President's Club three years in a row.
Appellate Decisions
Publications
Presentations
Appellate Decisions
05-16-00246-CV: McKinnon, et.al. v. Gurley; Defendants appealed fraudulent transfer judgment obtained in favor of client, COA affirmed trial court judgment.
05-09-01068-CV: Cardwell v. Gurley; Appellant challenged trial court judgment for fraud and breach of fiduciary duties, COA affirmed trial court judgment in favor of client.
05-10-00155-CV: In Re BAC Home Loans Servicing, LP F/K/A Countrywide Loan Servicing, LP, Realtor; Successfully prosecuted mandamus following improper transfer order by district court.
05-04-01354-CV: Bankston Ford Of Frisco, Ltd. Co., Appellant v. Frederick Rouse and Kelli Rouse, Appellees: COA affirmed unanimous six-figure jury verdict obtained in favor of clients in trial court.
Publications
Presentations
BA, 1989, Bachelor of Science in Radio and Television and Film, Oklahoma State University, Stillwater, OK

Option in Sales and Management

JD, 2002, South Texas College of Law, Houston, TX

Honors: Distinguished Member of the STCL Varsity Mock Trial Team. National Finalist at Michigan State University – Tournament Award Best Closing Argument.
VP of Second Career Students Association. Active Member of Student Board of Advocates.

2002, Licensed by the State Bar of Texas
State Bar of Texas

Mediation Section
Certified Mediator credential by the Mediation Section of the State Bar of Texas
Texas
U.S. District Court for the Northern District of Texas
U.S. District Court for the Southern District of Texas
U.S. District Court for the Eastern District of Texas
U.S. District Court for the Western District of Texas
U.S. Bankruptcy Court for the Northern District of Texas
U.S. Bankruptcy Court for the Southern District of Texas
U.S. Bankruptcy Court for the Eastern District of Texas
U.S. Bankruptcy Court for the Western District of Texas