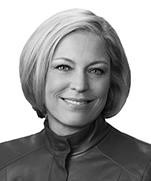 Cynthia brings a wealth of trial attorney experience to Irelan McDaniel. With 35 years of legal experience, including 23 years as an Assistant United States Attorney in Houston, Texas, Cynthia has prosecuted complex financial crimes, international money laundering, and public corruption, both foreign and domestic. Cynthia has tried more than 50 federal criminal cases to jury verdict, and served as U.S. Department of Justice Law Enforcement Policy Advisor to numerous foreign governments by providing technical legal assistance and guidance on justice policy and international best practices. Her experience at international law firms, and handling of numerous resolutions of civil trials, regulatory hearings, and advice to clients on compliance, risk analysis, and remediation makes her a valuable asset to any case anywhere.
Cynthia's vast legal career includes general commercial litigation, including breach of contract and fraud, specialized energy litigation, including take-or-pay and product liability, and specialized insurance litigation, including bad faith claims against carriers.
Experience
Presentations
Publications
Experience
Representing the CFO of a home health care agency accused of fraudulent billing and international money laundering.
Represented a Vice President of a regional telecommunications company in an internal investigation into contracts fraudulently secured by a subordinate leading to money laundering and mail/wire fraud.
Represented a physician accused of illegal importation of prescription drugs across a land border.
Advised an oilfield services global sales manager on risks and penalties in an ongoing FCPA investigation.
Board Member, Crime Stoppers of Houston.
Criminal risk analysis and legal advice to parents charged with mail/wire fraud in a student's college admission.
Advised a foreign energy company under DOJ investigation for political corruption and international money laundering, on criminal exposure, defensive strategies, and response to investigative inquiries, including FBI interviews and MLATs.
Conducted internal investigations for a global health services company into alleged bribery in Africa, Asia, Latin America, and Europe, and negotiated with DOJ/SEC to resolve FCPA actions.
Advised a global energy producer on the company's and its executives' criminal liability for the deaths of workers in a fragile governance zone caused by non-state actors.
Successfully represented a medical clinic manager in a DOJ health care fraud criminal investigation.
Successfully represented the CEO of a technology/software development firm in a federal mail/wire fraud and money laundering case.
Conducted ongoing anti-corruption compliance risk assessments in China on behalf of a European multi-national company.
Conducted anti-corruption due diligence investigations and compliance risk assessments of behalf of several U.S. companies for potential business partners in the deregulated Mexican energy sector.
Conducted pre-acquisition due diligence and post-acquisition compliance program integration for many domestic and multi-national companies.
Designed and implemented anti-corruption compliance programs for domestic energy companies entering foreign markets, including Canada and Mexico.
Successfully represented an employee pool of a technology manufacturing start-up in a DOJ criminal investigation into dual-use technology export control violations.
Conducted an FCPA risk assessment pursuant to an EPC contract for an energy production project to be executed in multiple high-risk African countries by a multinational power company.
Conducted a global anti-corruption risk assessment for a multi-national pharmaceutical and medical device manufacturer, and implemented recommended compliance program improvements.
Presentations
Publications
State Bar of Texas
US. District Courts for the Southern District of Texas
Fifth Circuit Court of Appeals
University of Tulsa College of Law, Tulsa, Oklahoma
Juris Doctor
Top 5%
Editor-in-Chief (Student), Natural Resources Law -The Year in Review, American Bar Association
Tulsa Law Journal, Staff Member
H. Rosenstein Scholar

University of Oklahoma, Norman, Oklahoma

 

B.B.A. in Finance, With Distinction

Top 5%
Outstanding Senior Woman in the School of Business; Top Ten Senior Women
William E. Schaper Scholar
President, Sigma Sigma Sigma Sorority
University of Richmond, London UK, Summer 1980
Instructor for the U.S. Department of Justice Office of Legal Education on many topics, including:
Trial advocacy (basic and advanced),
Grand jury secrecy
Closing argument
Evidence in white collar cases
Immunity and the Fifth Amendment
Trial preparation and case management in complex cases
Effective writing for advocates
Recent Supreme Court developments
Money laundering,
Criminal discovery
Designed and implemented a comprehensive year-long training program on federal criminal law and discovery for paralegals and legal secretaries in the Southern District of Texas.